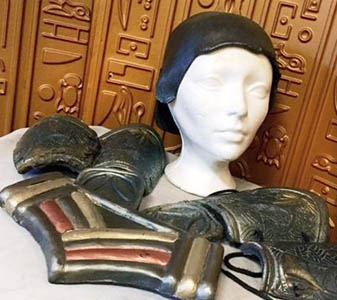 Legends Memorabilia is gearing up for their 2015 summer auction of original Stargate props and wardrobe items. Included in the auction are 24 original items which include costume items from all original SG-1 members. Fans can bid on an original set of BDUs worn by Michael Shanks, a cap worn by Richard Dean Anderson, Gloves worn by Amanda Tapping, multiple costumes worn by Christopher Judge, and even an offworld jacket worn by Corin Nemic.
For those interested in Jaffa armor, Legends will be auctioning off a set of rubber pads and skull cap.
To browse all of the items included in the auction, visit the Legends website.