Stargate Legacy publishes news relating to the Stargate franchise. Our stories concern Stargate SG-1, Stargate Atlantis, Stargate Universe and the Stargate movies.
We cover a variety of topics ranging from actor appearances to detailed analyses of the props and costumes used throughout the various productions.
About Julia Donovan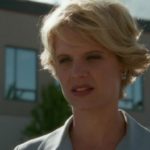 Julia Donovan has dedicated years to covering the Stargate program through research and investigative journalism. Her research has included time working for Inside Access, and also independently. She has been fortunate enough to have extensive access over the years to a great deal of Stargate related intelligence.
While many of her peers in the media have moved on, Donovan has been committed to Stargate for over 15 years and carries on the legacy. Donovan believes that the people have a right to know about Stargate, and will continue to use any format available to get the word out.