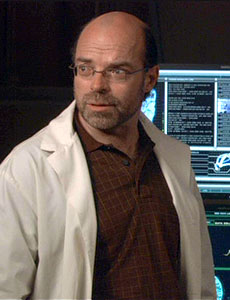 Vancouver's Simon Fraser University reports that actor Bill Dow has earned a PhD in the humanities. Best known to Stargate fans as Dr. Bill Lee, Mr. Dow appeared in all three Stargate shows. He began studying in SFU's Liberal Studies program 10 years ago, and maintained an active acting career while working on his education.
According to SFU, "Both his MA and PhD theses reflect his keen interest in Greek mythology and classical Greek tragedies. For both theses, he wrote plays that explored the mythological figure of Medea, whose character is best known in Euripides' tragedy, Medea."
Mr. Dow has found working with students to be rewarding for him, and may even embark on a teaching career.